Save time and simplify your workflow with simPRO integration
Integrate betta mobile with your management software
We care about our users, and we believe that good software makes everyone safer. Our integrations help risk assessors to save time and simplify their workflow by automating the flow of information from betta mobile's risk assessment forms to any field service management software.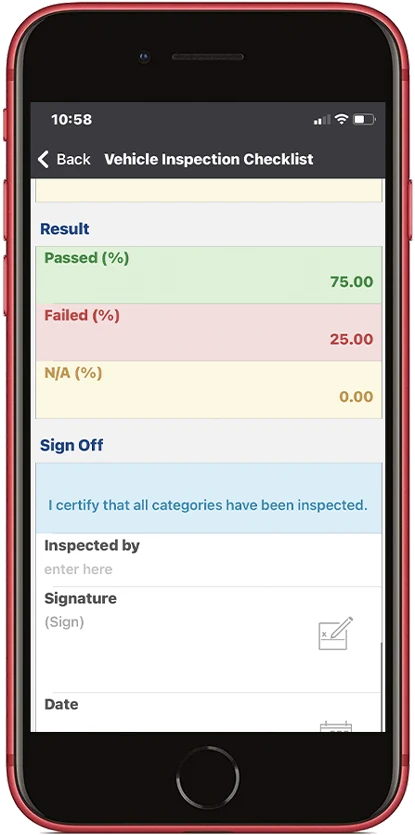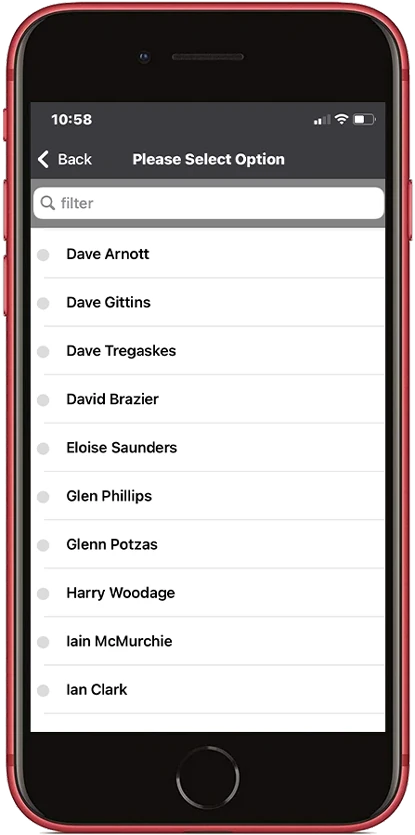 Out-of-the-box simPRO integration
We've built extensive integrations between Betta Mobile and simPRO software. We've already done the hard work, so we offer these to all betta mobile customers free of charge.

Custom built integrations for betta mobile
We can build custom integrations to link betta mobile with any UK field service software.

Client software integrations
Link simPRO with your clients' management software systems. Automate the flow of data and speed up the time between highlighting remedial actions and getting them approved.
Our data upload tool can bulk upload information into simPRO from bespoke sources, such as spreadsheets or industry specific platforms.
Want to discover how our management software integrations can help your business? Book a demo
What can simPRO integration do
for your business?
Want to integrate betta mobile with the simPRO suite? Here's what your workflow could look like, from risk assessment to job completion.

Open the betta mobile app on your smartphone and log in to your account.

Select the risk assessment form for your current job.

Your eForm has a live link to simPRO. When you select the correct job number on your risk assessment form it will prepopulate the form with all the information simPRO already knows about that site.

All the data from your risk assessment will be sent to simPRO as a word file report, formatted to your specifications.

Fill out your risk assessment form on-site from your smartphone. betta mobile eForms are designed with the assessor in mind and make it easy to collect the data you need, even in challenging conditions.

When you submit your risk assessment form, the job will automatically set to 'complete' in simPRO.

The review date in simPRO will change to the new review data specified in the assessment.

The job will automatically be marked as ready for invoicing in simPRO.
Discover the benefits of our management software integrations

No more struggling with forms that need two hands to fill out. Our eForms can be completed with one hand, on any site. 

Integrate with any management software
Our development team can integrate betta eForms with any field service project management software. Just get in touch to discuss the needs of your company.

Integrations built for you
Unlike other software integration providers, which require the user to build integrations themselves, our developers create the connections for you. We also provide ongoing technical support.

We don't believe in hidden costs and long-term subscriptions that you can't get out of. If you no longer require our services, you can leave within 30 days.

Comprehensive support from the betta team
We don't use call centres and we're committed to providing prompt and personal support to our customers. We are always on the end of the phone to answer your queries and we'll go above and beyond to find a solution.
We are approved simPRO development partners
betta is an approved simPRO development partner. This gives you the confidence that our services have been audited by simPRO and we have permission to connect to any API.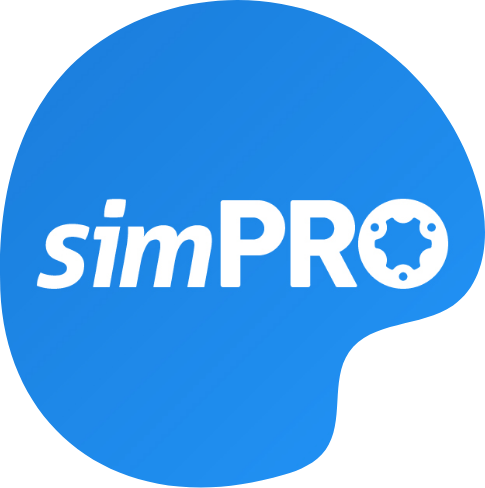 Take a look at what some of our clients are saying
I was quite sceptical about using Betta's Software for my risk assessment template. However, I have been using it for over a month and have been extremely happy with the results. I believe that it is the best fire risk assessment software on the market today. The features are easy to use and it is the most user friendly app I have ever used. I would highly recommend this software to anyone considering a professional looking form John H
I have been using these premade forms for about 2 years now and I am very happy with the output. It is so much better than the other form software I have been using. It gives you a list of your own pre-populated comments and the forms are pretty nice. The cost is very reasonable and I think they are worth it. I highly recommend it. Phil T
I am a qualified and experienced Fire Risk Assessor, and I'm always looking to improve my fire safety knowledge. I stumbled across the Betta website and decided to give their software a try. It's been a total game changer. The ready made PAS79 templates the team at Betta supply are very well presented and cover all areas it should and it's pretty easy to follow. Ralph M
The team at Betta have really helped my assessors spend more time on the field and less time in the office. I like how the App is easy to use and offers a lot of pre-filled actions for our clients. We went for it mainly because I currently use simPRO for my team and Betta helped me integrate their platform with simPRO. It now shows all my jobs and client addresses with a click of a button! James R
Have a question about our services?
Fill out our contact form and one of our dedicated team will get back to you.