Fire safety risk assessment technology
A fire safety risk assessment template with a difference
Discover betta mobile – a new solution for PAS 79 fire risk assessments. Our intuitive eForms are designed with the assessor in mind to make on-site data collection easy. When it comes to reporting, betta automates the process, producing finished reports designed to your specifications – all in one click.
We are risk assessors ourselves, and our team recognised the need for a new fire safety risk assessment technology. So, we created betta to help us collect data more efficiently and produce accurate reports more quickly. It was too good not to share – and now risk assessors across the UK are using betta to streamline their workflow.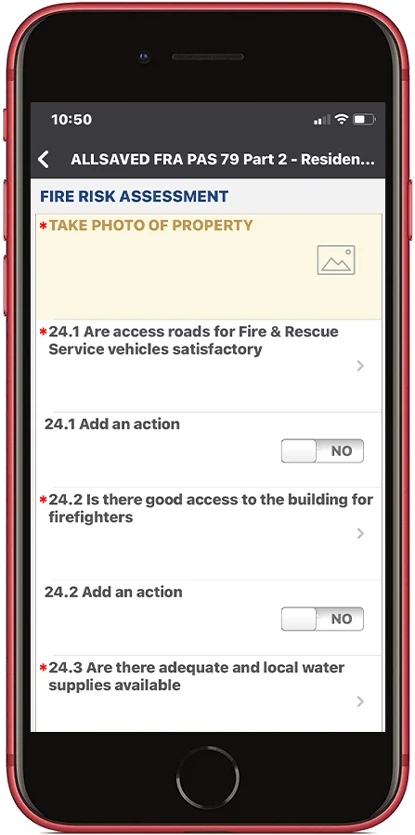 Discover a new solution for fire safety risk assessment technology.
Call 01798 684990 to talk to our friendly team.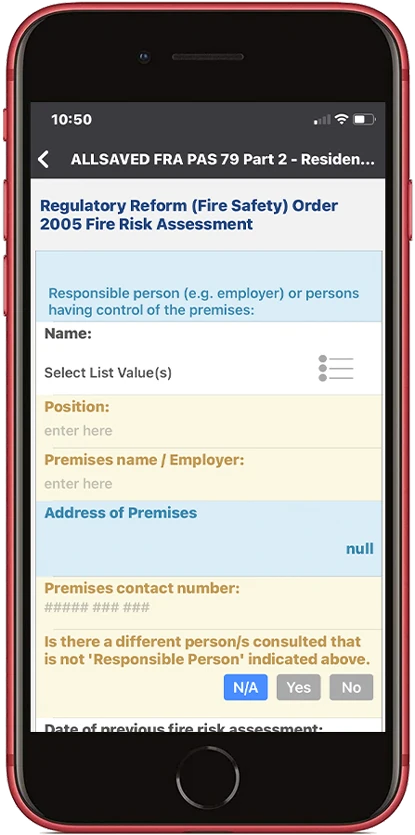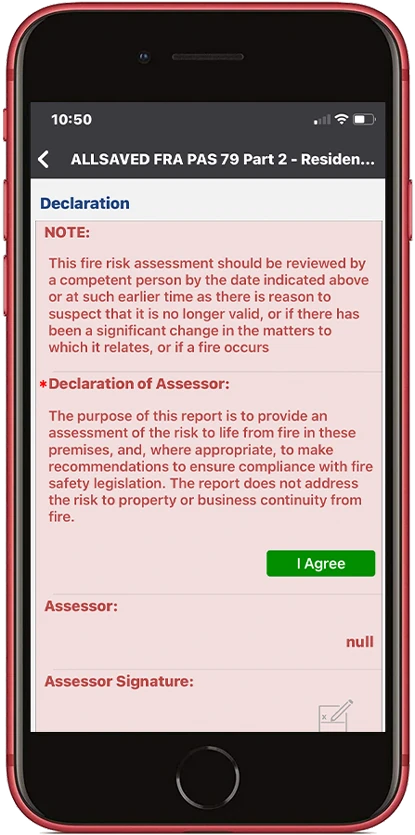 PAS 79 fire risk assessment software with compliance at its core
Compliance is our top priority, and when it comes to fire risk management, you can't take any risks. Our eForms are designed by risk assessors, for risk assessors, so we know what it means to be fully compliant.
Our fire safety risk assessment template can be designed and formatted to the needs of your company, but our forms will always include the minimum fire risk assessment requirements as determined by The Regulatory Reform (Fire Safety) Order 2005.
On top of this, our eForms allow assessors to include a wealth of additional information, including photo and video evidence, which are integrated into your digital reports.
Want to produce detailed PAS 79 fire risk assessment reports in one click?
Call 01798 684990.
Discover the benefits of our fire safety risk assessment technology

Collect data on site with one hand
No more struggling with forms that need two hands to fill out. Our eForms can be completed with one hand, on any site. 

Our eForms are fully compliant with PAS 79 fire risk assessment standards.

Produce comprehensive, visually appealing fire safety reports straight from the point of data collection – in one click. Reduce human error, eliminate double entry and spend less time on admin, and more time on site.

We're a software company that cares about businesses. We only want you to pay for what you need. We don't have long subscriptions that you can't back out of, and there are no hidden costs. 

Comprehensive support from the betta team
We don't use call centres and we're committed to providing prompt and personal support to our customers. We are always on the end of the phone to answer your queries and we'll go above and beyond to find a solution.
Allsaved is a fire safety company that offers a comprehensive range of fire safety services across the UK, including fire risk assessments, electrical services and technological solutions.
In order to manage their growing client base, Allsaved turned to betta. Allsaved use our fire safety risk assessment forms to enable their team of over 20 assessors to complete jobs more quickly, cut down on the admin of producing reports and manage the remedial actions process more efficiently.
Since working with betta, Allsaved has won a contract with a major electrical network operator in the South East, requiring them to carry out risk assessments across the operator's 80,000 sites.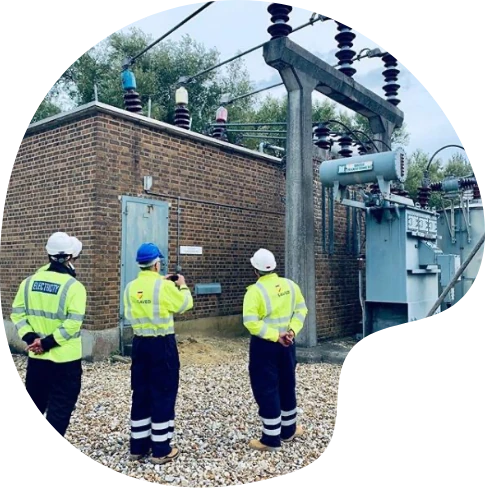 "Before we started using betta's fire safety risk assessment forms, our assessors had to complete a lot more admin, and often spent a couple of hours a day typing up their reports. Being able to produce reports straight from betta's eForms saves us so much time, and we are able to complete many more jobs each day, which has been a huge benefit. Our forms also integrate with simPRO so we can upload our reports straight away, including videos, which we were never able to do previously."
Harry Woodage
Managing director, Allsaved
Looking for a smart software solution? See what we can do.
Have a question about our services?
Fill out our contact form and one of our dedicated team will get back to you.
Take a look at what some of our clients are saying
I was quite sceptical about using Betta's Software for my risk assessment template. However, I have been using it for over a month and have been extremely happy with the results. I believe that it is the best fire risk assessment software on the market today. The features are easy to use and it is the most user friendly app I have ever used. I would highly recommend this software to anyone considering a professional looking form John H
I have been using these premade forms for about 2 years now and I am very happy with the output. It is so much better than the other form software I have been using. It gives you a list of your own pre-populated comments and the forms are pretty nice. The cost is very reasonable and I think they are worth it. I highly recommend it. Phil T
I am a qualified and experienced Fire Risk Assessor, and I'm always looking to improve my fire safety knowledge. I stumbled across the Betta website and decided to give their software a try. It's been a total game changer. The ready made PAS79 templates the team at Betta supply are very well presented and cover all areas it should and it's pretty easy to follow. Ralph M
The team at Betta have really helped my assessors spend more time on the field and less time in the office. I like how the App is easy to use and offers a lot of pre-filled actions for our clients. We went for it mainly because I currently use simPRO for my team and Betta helped me integrate their platform with simPRO. It now shows all my jobs and client addresses with a click of a button! James R